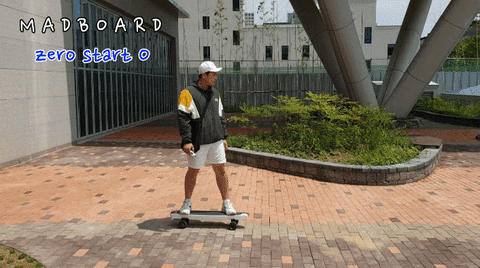 Zero Start is one of the features in MADBOARD's acceleration system.
You can launch the board from the zero-speed, so you can get your balance on the skateboard.
Zero Start also has a smooth acceleration, It's easy to handle the board for beginners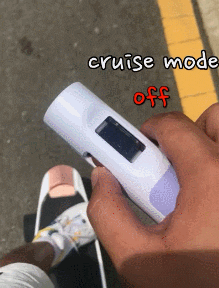 Manipulation is too annoying when driving on a road, Cruise mode solves that !!
Press the mode changer button for 2 seconds at a certain speed !
MADBOARD will move at the set speed and you enjoy the scenery and wind comfortably
Cruise mode cancel: Press the Break and mode change button
Control the MADBOARD in Skateboard and Kick Scooter Mode
Our battery pack is special! We used LiFePo4 battery!
Only taking about 45minitues, you can recharge the battery
You can remove the battery pack comfortably
​
By changing the battery pack, you can double your enjoying time